Sure, you can have the wedding of the century and end up spending your life savings for one day (or let's say for a couple of hours). I understand that wedding is such a big deal, but it doesn't always have to come with a big price tag.
Nowadays, pick up a wedding magazine and you'll see gorgeous pictures of wedding dresses, table centerpieces, appetizers, main course meals, and others. You aspire to have these beautiful pieces that make up a fairy tale wedding.
Then, it hit you. You need to spend over $50,000 to get this dream wedding. Yikes.
Think about it. You can spend $50,000 on a one-day wedding or you can spend that in the following:
Invest the money and let it grow to millions of dollars years from now.
Use as a down payment on a house.
Do a ton of travels.
Pay your student loans faster.
Secure your emergency funds.
For many people, spending too much on a wedding can be impractical. Do you know you can have a $50,000-like elegant wedding on a budget of $3,000?
That's possible. My wife and I did it a couple of years. With the right imagination and a couple of bargaining skills, you can still have your fairy tale, elegant wedding on a budget.
Get started with a……
Budget.
It all comes down to having a wedding budget. You simply can't have a $3K wedding budget when you don't have a budget. Believe it or not, between the ever-growing number of guests, ever-increasing wish lists, etc., it's easy to go over the $3K budget. Seriously, it is to do that.
Set up a budget, save money for wedding costs, and work on the details (e.g. where the money is coming from, what you can afford, and where the money is going). Remember the devil is in the details. The more detail your budget is, the better.
If you need to help with reaching your savings goal, Qapital can help you for FREE. That's what my wife and I use when we want to save money without lifting a finger.
It can help you automatically save money by doing things you already do like riding a bike, cleaning your house, etc. It's a simple idea that has a great impact.
If you want to save for that $3,000 wedding budget without lifting a finger, Qapital can help you with that.
Click here to get Qapital for FREE.
If you want a wedding for $2,000 or less ….
Not everyone has $3,000 to budget for a wedding. So, before we go into the details of a $3,000 wedding-budget that feels like $40K-wedding, let's go into a $2,000-wedding budget.
You may think that such budget can't work for a wedding. The truth is it could and would work. Here's a $2,000 wedding budget breakdown:
The City Hall Elopement/Super Small Wedding
Venue/Officiant: $100 slot at City Hall for you and select few guests, officiant included
Attire: $300 dress; $0 suit (just use whatever you have in your closet)
Flowers: $50 for one bouquet and one boutonnière
Photographer: $0 (using honeymoonwishes)
Delicious restaurant lunch and drinks for eight: $250
TOTAL WEDDING BUDGET: $700
The Backyard Wedding (directly from my friend who just got wed)
Venue: $0
Invites: $0 evites (75 people attended)
Officiant (family): $30 to be ordained (He got his two weeks before the wedding)
Flowers and decor: $150 DIY (mostly plastic, but they looked real)
Rentals: $250 for a few chairs, tables, and linens
Food: $400, plus donated by family and friends (catered by a BBQ place)
Photographer: $300
Champagne and drinks: $400 (booz was needed, of course)
Flowers: $50 for one bouquet and one boutonnière
Attire: $150 dress; $0 suit (just use whatever you have in your closet)
Music: $200
TOTAL WEDDING BUDGET: $1,930
The Las Vegas Wedding
Las Vegas is the "wedding  capital of the world". There a lot of people who get married in Las Vegas. Yes, these weddings are legal and binding.
If you want a no-hassle, just-show-up type of wedding with the feel of a high-end wedding, you'll find that there are wedding chapels that offer a top-notch wedding packages.
Here are some wedding packages from the Chapel of The Flowers:
Intimate – $299
Specialty – $495
Elegant – $995
Reception – $1,095
Legendary – $3,100
Even for the most expensive one costs only $3,100. Can't beat that.
Now for that elegant wedding on a budget ideas…
Now it's fun time. Let's go straight to the ideas that can help you get that $40,000-feel wedding for so much less.
1. Location
Wedding on a budget cost: $0
That's one for the books. According to Value Penguin, the average cost for a wedding location is $13,500. Just the location alone costs a lot of money.
Does your family have a big backyard that you can use for your wedding? Do you have a skill like singing opera, playing musical instruments like Mozart, graphic designing, or something else you can use to barter with a restaurant in exchange for the wedding location?
Before you book that location, look around, ask questions, and/or barter. You'll never know what you'll find.
2. Wedding dress… and all other dresses
Wedding on a budget cost: $550
Wedding dress is one of the most important things in a wedding. Sure enough, it's also one of the most expensive pieces in a wedding. But it doesn't always have to be that way.
That's just the wedding dress alone. If you factor in the bridesmaid and maid of honor dresses, then, you can easily blow your expenses pass that $3K.
Instead of going for the custom-made dresses (not for the bride), buy something that's ready to wear or ask a friend if she has a dress of the same motif you can rent or borrow.
As with the bride, you can always find off-the-rack wedding dress that's a fraction of a cost of a custom-made dress. Better yet, if your mom still has her wedding dress, you may consider wearing it especially if it looks good.
3. Food
Wedding on a budget cost: $650
Food can be expensive or is expensive. Expect to pay around $4,200 for 140 guests, which is $30 per plate. Yikes.
Now, you can go to great restaurants like Mission BBQ or even food trucks that can cater for the number of guests you'll have. For a fraction of a cost, you can still serve high-quality food for your guests.
One tip when you're going to restaurants is don't tell them right away that you want them to cater your wedding food. When they here 'wedding' they automatically think $$$$. Ask them for the price of food catering for XXX number of people.
In addition, always request for food quotes from at least three different restaurant caterers. It's best to see what restaurants offer and what their prices are. Don't stick with one and be done.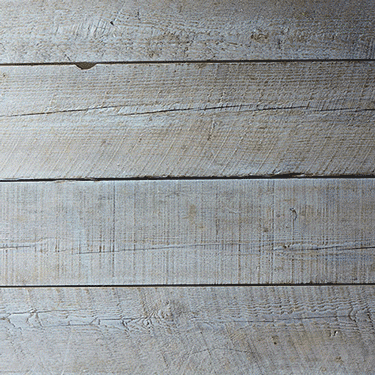 4. Wedding invitations
Wedding on a budget cost: $100
It is easy to spend $750 on wedding invitations. That includes the following:
Actual invitations
Response cards
Menu cards
Programs
Thank you cards
Place cards
If you want to save money on wedding invitations, do them yourself or better yet use VistaPrint. It's so cheap compared to professional-created invitations.
Just because you created them doesn't mean they won't look good. VistaPrint has professionally made type look of wedding invitations your guests would feel you spent thousands of money on the invitations.
5. Wedding guests
Wedding on a budget cost: $0
The more, the merrier. That's certainly true for most of the parties. But when you and your future spouse have to shell out money, then, that's a different case.
Limit the guests as much as possible. While it may be your dream to invite hundreds of people, sometimes, an intimate wedding with just your close friends and family would be fine.
While you may hurt somebody's feeling when you try to limit the guests and he/she isn't include, explain why you are limiting the number of people.
You simply can't have a $3K wedding budget when you're inviting 300 people. Between the food, venue, invitations, and others, you'll likely run pass that budget mark easily when you invite a lot of people.
6. Booz
Wedding on a budget cost: $150
Let's face it. A party won't be a party without drinks (for most of the parties, that is).
Instead of buying all the alcoholic beverages, which would cost you hundreds of dollars, please ask your guests if they could bring a bottle or two especially if they have special preferences on drinks.
Some call it tacky or cheap, but if you really know your guests, then, you can certainly ask them. I don't think they would mind bringing in some good bottles.
7. Photography and Music
Wedding on a budget cost: $500
You can literally blow out your budget when you include photography and music into the mix.
You can always go to a community college or university and ask the school if they know of students who study photography and/or music who can take photos and play music to your wedding.
You'll be surprised how many students will be happy to do either or both of the photography and music for you especially when they can use your wedding as an addition to their experience.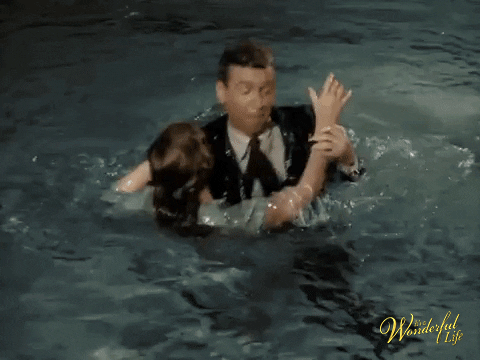 8. Honeymoon
Wedding on a budget cost: $0
Do you want to go to the Caribbean or Europe for your vacation? That sounds expensive, but it doesn't always have to be.
My wife and I skipped the gifts and requested money instead. If you craft your words right, you wouldn't look like your begging for money.
Or you can also use a website called honeymoonwishes to create your honeymoon registry. All you need to do is register for a trip anywhere in the world and give your guest that special code. They'll be able to login using that code and make a contribution.
The money will be deposited in your bank account in just a matter of days.
Final thoughts:
Celebrating a wedding doesn't always have to be expensive. You can create a wedding of your dream for a lot less with just a few tricks on your sleeves and being creative with what's on your surrounding.
Are you planning on getting wed this season? Do you think you'll be able to make your dream wedding for a lot less?