A lot of us want to live off well on a low budget and keep the rest of our money in savings. This is what simple living is about.
Unfortunately, that is not always possible especially when you live in an area where the cost of living is high and only one income is coming in. #thatsmyfamily
My family of 3 lives near the D.C. area where everything is expensive. Heck, even the water costs money.
Over the past couple of years, we've tried a lot of money-saving tips and tricks to save extra money. Some did the trick and some didn't, but we managed to identify the ones that work and don't work.
If you are trying to make ends meet or want to squeeze your budget to have enough in your savings or other important things, then, you've come to the right post.
Are you ready to find out how we live off well under $31,000/year?
Simple Living: How We Live Off Well On Under $31,000/Year
Now, it's time to dig deep into how we live off well on under $31,000/year.
Food
One of the biggest expenses we had was the grocery. I mean who doesn't like to eat? The problem we had though was we didn't know the best way to save money on groceries.
That all changed when we put ourselves on a meal plan using PlateJoy. It was a game changer and still is a game changer for us.
PlateJoy helped us bring down our monthly food budget from $350/mo to $200/mo. It has helped us find alternatives to expensive ingredients, cook easy meals, plan meals for weeks ahead, etc.
If you want to control your food budget, meal planning is a great option.
Start your 100% risk-free trial membership here with the PlateJoy Plan. If you use my coupon code PRACTICAL10, you'll get $10 OFF.
What have we done to cut grocery costs even further?
Ibotta: We get $30 cash back each month for even buying items we normally buy.
Amazon coupons: We slash $15/mo for things we buy on Amazon.
Paribus: We get roughly $40/mo that this app finds (without us lifting a finger) when the prices of things we buy drop.
Total: $200.00/month x 12 months  – ($30+$15+$40) x 12 months – $84/year for yearly subscription = $1,296.00/year
Read: 10 Heart-Healthy Foods For Tight Budget
House & Insurance
We live around 1.5 or 2 hours from D.C. So, the cost of living in this area is pretty much the same as that of in D.C. The only difference is we live in a rural area. We don't own a house, but we rent an apartment.
Every month, our rent hovers around $1,100. It's one of the cheapest rents in our area, lucky us.
We don't pay for any maintenance and that the rent amount includes water, sewer, and trash.
As far as renter's insurance goes, we always get a deal from Lemonade. We pay $109/year instead of $210/year we used to pay using other insurance company.
Click here to see your savings with Allstate Insurance.
Total: $1,100.00/month x 12 months = $13,200.00/year + $109.00/year = $13,309.00/year
Read: House Is Not Always An Investment
Banking
A lot of banks are tricky especially when you don't pay attention to your accounts.
For a couple of years, my wife and I have been saving money. What I didn't do was closely look at my accounts to see the bank fees.
Unfortunately, we got charged $4.95/mo to keep our money in the banks though we had over $100,000 stashed away there. Our mistake it was. So, I ditched two of my banks and transferred my money to CIT Bank.
Not only do I get a fee-free account, but I also get 1.55% APR on my savings account. Now and every year, I get over $1,550 in interest money.
That's more than enough to cover a whole year's worth of grocery or a month's rent, or something.
Click here to open an account with CIT Bank.
Total: $1,550 in savings
EXPENSE SLASHER: Get paid for your opinions. 
Got some free time? If you do, use that to earn money on the side.
There are a lot of side hustles you can do to make extra money.
When I have extra time at home, I take surveys. It's my way of voicing my opinions and getting paid to do just that.
The money I get from blogging and survey sites fully cover our living expenses and the rest of the money go to savings and investments. #livecheapbysidehustling
For those who want to make extra money through surveys, here are some free-to-sign-up sites:
Survey Club  (Potentially make as high as $115/survey; one member made over $4K in a month. See payout here.)
Ipsos I-Say (The first and the most trusted survey site we personally have used)
MyPoints (Desktop l Mobile) (Earn up to $50/survey; $5 Bonus after first five surveys)
Vindale Research (Earn $2 bonus for signing up; I've earned more than $1,100 so far)
MySurvey (Earn 2,000 points as a sign-up bonus; It has paid $32M+ since 2014)
Total: $500 in savings
Phones
We only spend around $60/mo for two phones with 3GB data plan.  #nolandlinehere
My wife challenged me to cut our phone bill even further. So, I recently found a simple, FREE personal finance app called Trim.
It cut our on-contract Verizon phone bill by $16.75/mo. That's $201/year. (see my bill's images below). So, I won the challenge haha.
Here's how it works: Once a bank account is linked, Trim will analyze your spending, find subscriptions to cancel, negotiate your bills, among others.
I think Trim is a great solution for those people who want to cut their bills without sacrificing their needs. Last month alone, Trim saved its customers over $1,000,000.
Click here now to start using Trim.
Total: $60/mo x 12 months = $720.00
Investments
I am a huge fan of stock market investment. That's why most of our family's money is tied to the stock market.
I used to pay around $2,200 for investment fees each year. That's between brokerage fees and mutual fund fees.
I was introduced to Blooom two years ago, and it has been a game changer for us. I thought I knew my 401K very well being the investment-nerd that I am. I was wrong.
Seriously, ouch!
Blooom analyzes your 401k for FREE. It will spot hidden fees, tell you if your portfolio is too aggressive, and find out how much you could be missing out on by DIY-ing your 401k.
Blooom cut my investment fees by 70%. Now, I only pay $600/year.
Click here to get your FREE analysis with Bloom.  Savings, even small, will make big impacts now all the way to the future.
Total: $600 per year
Internet
Hulu won't work, and blogging won't work either without an internet connection. Every month, we pay $54.00 (all fees and taxes included).
How I wish I could get the cheapest plan my internet provider offers. Unfortunately, I can't get it because the speed is as slow as a snail's pace and it only works for email and a little bit of browsing.
I'm ok with spending this amount of money because I need good speed with my blogging. After all, it's an investment in blogging, which allows me to earn more than $10,000/mo every month.
Total: $54.00/month x 12 months = $648.00/year
Travel
Of course, with all the thriftiness and frugality going on, we also want to unwind and do something special for ourselves. Life is too short to be so thrifty. #savernotcheapskate
Every year, we budget $1,000 for our trip. Do we shell out this amount? Heck to the No.
We use our cash rewards from Capital One QuickSilver Credit Card for travel. In a given year, we'd have $400/year from the 1.5% cash back we get from any of our purchases using the card. Using cards always works in our favor.
If you use your credit cards responsibly and aren't earning rewards, you are missing money on the table. Let credit cards work for you and not the other way around.
Click here to open an account with Capital One QuickSilver Credit Card.
Car Insurance
"Save Money On Tight Budget" Effectiveness Meter: Medium-High
Our family has one car, and that's it. Currently, my wife stays home with our daughter, and we don't find the need to get another one anytime soon. We have one car that we use wherever we go.
Luckily, we paid off the car a couple of years ago, and we are just paying liability insurance on it. We are with GEICO and pay $191.00 for the two of us per 6 months.
If you have an excellent driving record and still have full coverage, you may want to consider switching to liability as it will reduce your insurance (dramatically).
Total: $191.00/month x 2 (i.e. 2 of 6 months) = $382.00/year
Cable
We don't have cable. We have Amazon Fire Stick and have a Netflix service.
We also use our internet to watch FREE shows. You can go to the TV networks' sites and find the shows you want to watch. You'll be surprised that many networks let you watch shows for FREE online.
Total: $12.99/month x 12 months = $155.88/year
Gas
Chances of Reducing The Bill: High
One of the best things I get from working for my employer is that my office is 5 miles away from where I live.
Though public transportation here is unreliable, it is still good to know that my car's gas consumption is not a lot. In a given a month, I spend $40.00.
There are a few credit cards that offer gas rewards. If you fill gas a lot of times, then, it's best to get a gas rewards credit card to give you cash back.
Click here to find gas rewards credit card just for you. 
Total: $40.00/month x 12 months = $480.00/year
Read: 10 Easy Ways On How To Reduce Gas Expense
Health, Dental, and Vision Insurances
In late 2014, I changed my insurance to a Consumer Driven Plan (CDP) and had had this coverage since 2015. My monthly premium for this insurance is $105.00 bi-weekly.  That's only part of the premium. My employer shoulders the rest of the bill.
This insurance has an attached benefit to it called "Personal Care Account (PCA)." This benefit provides the insurance holders an allowance of $2,400/year per family. This is mainly FREE money for us.
This $2,400 is suitable for co-pays, deductible, medicines, dental care, vision care, and other health-related expenses (subject to a few exclusions).
When I had more expensive insurance coverage with no benefit like this, we spent at least $2,000 extra out of our pocket.
But since we have this insurance now, everything is covered for the most part. The only reason we have vision insurance is that the premium is only $12.00 bi-weekly.
Last April 2016, we got our eyes checked, contact lenses, prescription glasses, and other expensive things. We paid $75, which was taken out from our PCA when the total bill was around $900.00. Thanks to our vision insurance.
Health insurance total: $105.00/month x 26 weeks (because it's bi-weekly) = $2,730.00/year
Vision insurance total: $12.00/month x 26 weeks (because it's bi-weekly) = $312.00/year
Life Insurance
I got whole life insurance for $68.00/month from National Family Assurance Corporation (NFAC), which is an outstanding price for my age.
For me, insurance is not an investment. So, when people tell me that I made a big investment mistake, I say that I never got the insurance, in the first place, as an investment.
In general, it's always best to have life insurance. It's a way to protect your loved ones from financial difficulties in case you depart from this world. The
You can get a life insurance coverage from NFAC to protect your loved ones for as low as $1/day.  It's guaranteed approval, no medical exam is needed, up to $500,000 coverage is available.
Click here to get a FREE, no-obligation quote from NFAC. 
Note: If you are healthy and active, there's a new life insurance program called Health IQ designed for health-conscious people. I recommend you check it out if you are a healthy living person.
Total: $68.00/month x 12 months = $816.00/year
Miscellaneous
Miscellaneous category is one line on our budget that we also make room for. Some of the everyday expenses that fall under this category are car maintenance, toiletries, diapers, eating out, etc. We budget around $350.00/month for our miscellaneous expenses.
We don't spend a lot on toiletries and other personal hygiene stuff because we get most of them for FREE or dirt cheap using coupons I bought from the internet. We probably spend $30.00, at most, per year for toiletries.
I work during the day, so it's imperative that I buy work clothes. Thanks to JCPenney's $10 off $10, I get to buy my clothes for FREE or for a small change. I probably spend around $20 a year on work clothes.
As with my wife, she does the same thing I do. As for my daughter, her clothes are FREE because my sister passes all her daughter's clothes to my daughter, most of which are new or slightly used.
Total: $350.00/month x 12 months = $4,200.00/year
Overseas Call
Thank goodness for Skype, Facebook, Viber, and other platforms because my wife and I have been able to communicate with our friends and family in the Philippines for FREE.
Having said this, we, sometimes, still have to call them the old fashion way (e.g., calling cards and a monthly subscription to telecom companies for overseas calls). We budget $15.00/month for this.
Total: $15.00/month x 12 months = $180.00/year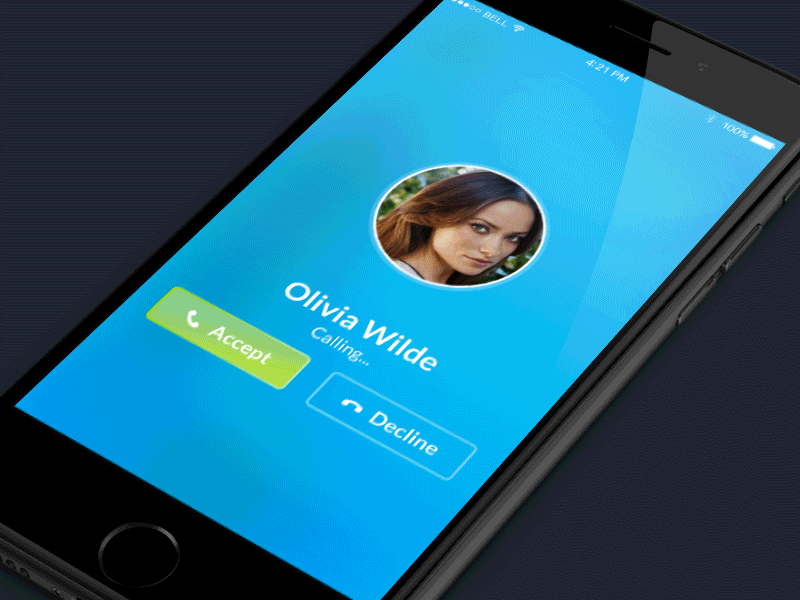 Utility (i.e., Electric Bill)
Winter time is the worst season for us when it comes to electricity usage and followed by summer. Fortunately, spring and fall tend to be the least costly seasons for electricity usage.
Last year, we managed to go on monthly payment plans with our local utility company. We get charged a flat rate of $95.00/month. This amount is based on our 12-month average from the previous year.
I like that our utility company has this program because energy consumption fluctuates and I hate to be under or over budget in this area.
Every summer, we get a credit of $75 credit as participants in one of its program called "Cool Sentry" wherein the company automatically sets our thermostat to a certain degree every day.
Check out your energy company to see if it has energy-saving programs you can join.
Total: $95.00/month x 12 months = $1,140.00/year – $75.00/year = $1,065.00/year
FREE things
Everything else I didn't mention above is FREE, or we don't care/need them, and that's why we don't have them. Here are some of the things that we get but don't get charged for.
Gym Membership: $0.00 – Freebie from my employer
Movies On the Big Screen: $0.00 – Freebie from my employer. We also get to watch movies to be released in theaters a week later (i.e., FREE advance screening of new movies)
Personal Hygiene: $0.00 – Bucketed through miscellaneous and are FREE or almost FREE because of coupons
Water, Sewer, and Trash: $0.00 – Included in rent
Daughter's Clothes: $0.00 – FREE courtesy of my sister
How much do you spend every year on just about everything? Have you done other things to save more money and pocket the rest to your bank accounts? Do you think you can achieve financial freedom by spending less?
Related Posts: