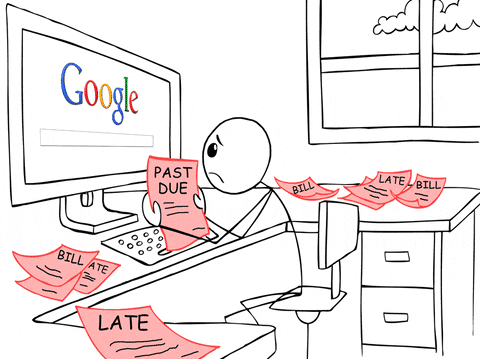 If you are like me who has researched everything about loans and other debt instruments to get out of a bad situation, then, you probably know of payday loans.
Payday loans aren't really a new thing. They been in the debt industry for such a long a time and a lot of people have used them to fund their immediate/basic needs and, unfortunately sometimes, their unnecessary wants.
According to a Pew Trust study, 12 million American adults use payday loans annually. A borrower, on average, takes a staggering eight loans of $375/yr and pays $520 on interest.
Read:
But for those who aren't familiar with personal loans, you may be wondering what in the world is a payday loan.
What is payday loan?
According to the Consumer Financial Protection Bureau, even though there's no set definition on what payday loan is, it is typically a short-term, high-cost loan, generally for $500 or less, that is due on your next payday.
Depending on the state law, a payday loan may be available via storefront payday lenders or online.
Are payday loans for everybody?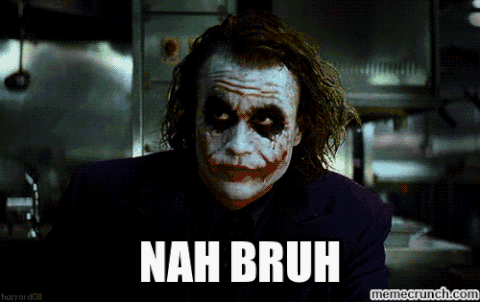 The answer is no. Some people easily regard payday loans as bad for specific reasons. While I agree with them, payday loans can be helpful at times, too, but they should always be the last resort after you've exhausted the last resort.
So, when is a payday loan good? Here are some of my answers:
When you need to pay medical fees and you don't have emergency funds to pay for those.
When you've done everything you could (e.g. borrowed money from your friends or family and sold all your belongings) to pay for something emergency-related that cannot wait.
When not paying your bills on time can mean more financial difficulties in the future far worse than the monetary and non-monetary effects of taking out a payday loan.
So, when is a payday loan bad? Here are some of my answers:
When you're financing your wants with payday loans. Remember the annual percentage rate (APRs) or interest rates for payday loans are astronomically high. In some cases, rates could be as low as 400% or as high as 5,000%. It is just expensive.
When you can't repay the loan when it's due. You will be charged with additional astronomical fees on top of what you already owe.
Read: 6 Moments Only Frugal People Can Understand
What lenders offer payday loans?
As with a lot of things or even loans, payday loans aren't all created equal. It is best to read through the terms and conditions of the loans to see fees and other information attached to these loans.
Here are some of the payday loan lenders. Some of them offer up to $1,000 and some offer more:
No Problem Cash Quick Loans – borrow up to $5,000
iCashLoan.com – borrow up to $1,000
24/7DollarLoan – receive loan proceeds within minutes of applying; borrow up to $1,000
CashAdvance – Get Up to $1,000 with a speedy approval from CashAdvance.com
247LoanExpress – borrow ,up to $1,000
Every.Cash – borrow up to $1,000; not available in select US States (i.e. AR, CT, NY, VT, and WV)
What are the some features of a payday loan?
While many people are familiar with the features of a typical loan, not all are familiar with those payday loan features.
Here are some of those features:
The loans are typically for small amounts. On average, a lot of lenders will let you borrow up to $1,000. Some state laws limit the amount lenders can lend the borrowers.
As the words indicate, the payday loan is typically paid back to the lender by the borrower on his/her next payday. Or in cases when the borrower only receives Social Security or pension, then, the money is to be paid back when that income is received by the borrower.
When lending funds to the borrowers, lenders do not typically consider the ability of the borrower to repay the loan while still meeting other financial responsibilities.
Should I apply?
That's a good question. To answer that, you need to understand your other options first.
Is it possible to wait for your paycheck to come to pay your obligations? Are these obligations necessary and emergency-related? These are some of the questions you need to answer, so you can easily answer your question of whether you need to apply for a loan or not.
Payday loans can be helpful for emergency-related matters like medical emergencies, but not for those unnecessary, recurring expenses like rent, car repair, and others. Can you wait for your paycheck to come instead of paying a big finance charge on your loan?
Read: 21 Tips To Live Cheap and Still Have The Best Life Ever
Are there other options available?
The answer is yes. You have other options to choose from aside from getting a loan. Here they are:
Negotiate a payment plan with your creditors, if possible
Use your credit cards to pay off your obligations
Ask your friends or family members if they can lend you some money
Work on side hustles that can pay you money fast
Get an advance from your employer
Sell some of your belongings for quick cash
Obtain a line of credit from your bank
What do I do if I've exhausted all the resources?
When you've exhausted all of your resources and your last resort is to get a personal loan, read the terms and conditions or the fine print and any associated costs with the loan before you apply.
In addition, always check your credit and credit score. You can use Credit Sesame, which is FREE and provides you monthly credit report and credit score.
As you know, your credit score dictates how much you are going to get, at what rate, and for how long. That's why it is necessary to get your credit information before you apply.
Click here now to get your credit report and score for FREE.
Any laws related to payday loans?
Some states do not have payday lending as these loans are not permitted by the state laws. Some lenders don't offer payday lending based on the interest rate limit and fees permitted under the state laws.
Final thoughts:
Financially speaking, payday loans can still be helpful during emergencies like paying medical expenses or other necessary, unexpected events. That said, payday loans should not be used to pay recurring expenses or unnecessary wants as  you will end up paying more than what you originally owe.
Do you have anymore questions about payday loans? Do you have emergency-related matters that require you to get this type of loan?
Read: