For many people, the idea of meal planning is daunting. Well, that's not a good way to start this post, right? But it's true.
People think meal planning as a difficult task that requires sacrificing the sumptuous meals you eat in exchange for budget meals. The truth is, it's not always like that. Meal planning is as easy as any other plans you've done in your life.
The thing with meal planning is that you can't just simply throw yourself in it and be good at it right away. It takes practice and takes time. But once you get the feel, it will become second nature to you.
The best place to start meal planning is to start with the basics or more like the foundation. When you don't have a good foundation, chances are you'd be spending more than what you intend to spend. But always remember, that even you plan your meals on a budget, it's still possible to put a healthy and delicious meal every day.
What is Meal Planning?
Before we dig deeper, we need to define what meal planning is.
In simple terms, meal planning is planning for meals ahead of time (usually for a whole week) so you won't have to keep asking yourself every day what to eat.
In simpler terms, you figure out what you need to eat for the following week starting Monday on the weekends.
When you've figured out what you want to eat for the week ahead, then, you do the following:
Get the recipes and ingredients list
Buy the ingredients
Prepare the ingredients
That's what meal planning is about.
Are there any substitutes or alternatives to doing meal planning myself?
If meal planning still sounds daunting to you but you still want to save money and not worry about what you want to eat every single day, there are solutions to your concerns.
PlateJoy – Whether you prefer a paleo, vegetarian, kids-friendly diet or something else, PlateJoy has all kinds of meals plans you need. Starting at $9/mo, you can easily prepare your meals without having to do all the leg work, consume too much time finding recipes, etc.
PlateJoy will provide the meal plans you need. Need a program designed to prevent type 2 diabetes? PlateJoy has you covered, and the program might even be covered by your insurance.
Click here to find out what PlateJoy has in store for you.
$5 Meal Plan – We've managed to reduce our food bill down to $150/mo for a family of 3 thanks to the $5 Meal Plan. It has helped us figure out what we need to eat given a $5 budget.
We use the $5 Meal Plan to the dot. Suddenly, we found ourselves spending way less than hat we used, too.
This plan has helped us bring our monthly grocery budget down to the bare minimum. It is simply amazing. How I wish I found this a long time ago.
Click here now to try $5 Meal Plan and see how this meal plan will change your life. It is remarkable.
Related posts:
Step 1: What Do You Want From Meal Planning?
Before you start going through a meal plan, ask yourself what you want to get out from this plan.
You don't want to go through this planning without a goal in mind. If you do, you're like going through a long and winding road without any foreseeable end in sight.
Ask the following questions before you start:
What do you want to get out from meal planning?
Do you want to eat healthy?
Do you want to save money?
Do you like a variety of foods?
How long do you see yourself doing this?
When do you want to prep all your ingredients?
Do you want to do the batch cooking or cook daily?
These are some of the questions you need to answer before you go through a meal plan.
Step 2: What recipes do you want to make?
Here's the fun part of meal planning, that is, figuring out what you want to eat per week all at once.
Now that you know the reason that you went into a meal planning saga, you need to assess now what meals you want to eat.
There are a ton of sources where you can get recipes from. Here are some of them:
The Handy Foodie (this is my other blog. If you want budget, easy-to-make meals, this site is for you.)
Pinterest (it's a sea filled with recipes for any taste buds.)
Meal Plan services (like PlateJoy that basically show you a meal plan at your fingertips.)
Aside from asking yourself the recipes you want to make, you also need to ask yourself how many meals you are planning to make.
Are you looking for breakfast, lunch, and dinner-type meal planning (with snacks planning in-between)? Or are you looking for just a dinner-type meal planning but in bigger batch, so you have something for lunch and breakfast the next day?
I highly recommend you start with one meal every day. As you get more comfortable with this planning, you can gradually introduce another meal. Then, after that, introduce another.
You don't want to bombard yourself with a lot when you first start. You'll get burned out and might quit earlier in the game.
Read: Reduce The Food Budget: Feed A Family For $150 A Month
Step 3: What do I need to do after getting all the recipes?
That's a great question.
Now, you need to create a master list of ingredients. I recommend you list the ingredients using an MS Excel sheet, which is the easiest way to type everything down.
You'll find that some of the ingredients will appear more than once but in different quantities/measurements. That's fine. Your master list is your first pass at condensing your grocery list.
Once you listed all of them, start condensing the ingredients. If you need 2 cans of pineapple chunks for one meal and 1 can for another meal, combine the two and create one list for 3 cans of pineapple chunks.
In the end, your list will be way less than what you originally had. This will become your grocery list.
You can also use shopping list apps, which work miraculously by the way. Find out these shopping list apps here.
To save more money, it's always best to use Ibotta, which gets cash back just by buying grocery items you normally buy. Also, use Paribus, which tracks the prices of products you just bought. If the price drops, it will request for reimbursement, and you'll get the savings back. It's as easy as that.
Click here to use Ibotta and click here to use Paribus.
Recommendation: List the ingredients by group. You group the baking ingredients together and group the produce. This way, you save time by not going back and forth to different aisles to get the ingredients you need.
Step 4: What's next?
The next step is simply prepping your ingredients so you can have all the ingredients ready when you need to execute your meal plans. Prepping will save you a ton of time.
I recommend setting 1 or 2 hours to prep.
One of the questions I listed in step 1 is when you want to do your prep work. If you choose Saturday to do all your prep work, great. If haven't decided, then, choose the day that you are most comfortable with performing the prep work.
It's also up to you if you want to do batch cooking, which is basically cooking meals for a week in one day and freezing them, or everyday cooking. One good thing about batching cooking is that you can just heat up your meal every day and not worry about cooking daily.
Read: Cut Grocery Bill: One Trick That Saves My Family $250/Month On Groceries
Step 5: Repeat the process.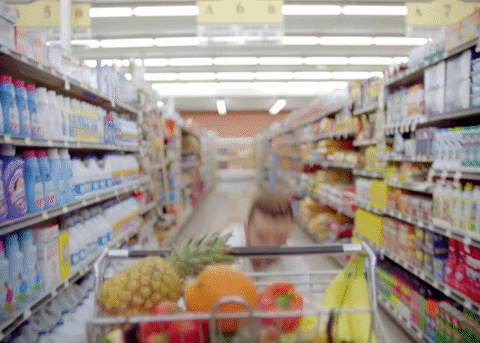 That's it. See, it's not that hard.
All you need to do is repeat the process over and over again. Next thing you know, you are a pro at meal planning and you can do it with your eyes shut.
Every time you plan your meal, you'll learn the dos and don'ts of meal planning, find out your areas of strengths and weakness in planning, know what to do next, etc.
Remember, practice makes perfect.
Final thoughts:
When you do meal planning, you'll realize that your life will become less complicated. You'll understand that you'll save a lot of time and money in the process.
It can be daunting, at first, but once you get the feel of it, everything will be easy.
Are you ready to start your meal planning journey? What part of meal planning are you most excited and not excited about?
Related posts: