Do you want to make extra money that doesn't entail interacting with people face to face? If your answer is yes on both questions, then, you've come to the right spot.
Whether you like to sit at the back row or work in your cube or even work from home, you'll find yourself making money month after month with side hustles that people, in general, overlook at.
If you need to make an extra $100, $200 or even more, there are several options you can choose to make that happen.
These extra income ideas are so easy to do that you'd be telling yourself why you didn't learn about them before.
Are you ready to make money yet?
What You'll Learn:
Ways To Make Extra Money Online
Make Extra Money With a Side Job
Other Ways On How To Make Money
Make Extra Money: 17 Ways to Make an Extra $1,000 a Month 
Here are the extra income ideas or avenues I found online. You don't need to sell your stuff online or make an extra effort by talking to people face to face.
Once you learned these ideas, you would wish you knew them a long time ago. I know I told that myself when I know these side hustles existed.
FYI: Here are some side hustle myths you can't afford to ignore. 
Ways To Make Extra Money Online
It feels good to make money even when you're at home. Here are some ways to earn extra cash without leaving home.
I highly suggest you try as many gigs as you can to earn more on the side.
1. Take Online Surveys
I say, if you like giving opinions, you might as well get paid for doing just that. That's what surveys is about.
One member from Survey Club made over $4,000 in one month. (see image above). He wasn't alone. Some participants make as high as $115 for a 30-minute survey.
While it's true that some make more money or less through surveys, you'll never know how much or less you make until you try them.
When my wife and I were struggling financially, taking surveys online helped us make money. It's not a lot, but it was enough to pay bills like electricity and car insurance.
I always recommend signing up for as many as you can. This way, if one doesn't work for you, then, you have a lot more to choose from. Some of the other popular ones are:
Swagbucks (I made $1,500 from this site)
Survey Junkie (The survey that made a stay-home mom $615.56 in 10 days for taking surveys while her little kiddos were sleeping)
Vindale Research (Earn $2 bonus for signing up; I've earned more than $1,100 so far)
2. Start A Blog
I am 100% introvert. That said, I can speak my mind through words. If you are like me, then, blogging is the perfect side hustle for you.
Blogging has made me over $250,000 since I started a little over two years ago. I did that without having to directly present something in front of many people.
I'm fortunate to make at least $20,000/mo on blogging while spending 5 hours/mo on it.
While making boatloads of money takes a couple of months, everything starts with starting a blog (no experience need) – you can do that in less than 15 minutes.
The best part yet is that starting one only costs $2.95/mo, which is less than a cup of coffee from your favorite coffee shop.
Click to start blogging in 15 minutes for $2.95/mo.
Note: Starting a blog can be overwhelming. To help you start smoothly and get your blogging on the right path, I'm giving away the freebies below, which regularly cost over $100 for FREE. See below.
3. Use Swagbucks For Online Shopping
Let's get to this point:
If you shop online, which a lot of us do, then, you might as well get paid to do that.
Actually, if you want to be more technical, this isn't a way to make money but a way to cut down on costs of purchasing things you buy online.
Believe it or not:
There are ways to get paid for shopping online, and doing it is not hard at all. How? The answer is through cash back.
When you shop online and use Swagbucks, you get cash back from your purchases.
Some cash back offers reach as high as 45%, depending on the merchants/stores.
In addition to that, Swagbucks is an all-around, all-for-one site.
It's a cashback site, survey site, coupon site, game site, video site, among others packed into a single site. Whatever it is you do, you would get paid pretty much.
Click here to start with Swagbucks for FREE.
4. Invest
When was the last time you checked the stock market? Did you know that the average stock market return is 10%?
You may think it's not a whole but is compounding. This means that your money will grow interest of top of interest.
Let's use an example:
If you invest $1,000 now, and continue investing $100/mo for 20 years and the return is 10%, then, in 20 years your investment would be around $76,000 on a $25,0000 investment. That's a lot of money.
There are ways you can start investing:
Beginners: With little to no knowledge, you can start investing using your cents. Acorns will help you invest your cents. I started using Acorns 7 months ago and am at over $2,000 now. Sign up here. 
Beginners/Intermediate: You can invest in real estate through Fundrise for as low as $500. Fundrise's s average return is 11.44% in 2017.
Intermediate/Expert: You can either do it on your own by opening an account through Charles Schwab or other brokerage companies. Or, you can hire somebody who specializes in investing in the stock market or alike to help you invest your money.
5. Get cash back from apps
There are a lot of companies out there that would pay you extra money to use their apps. From budgeting apps to shopping apps, there are a ton of apps that can make you extra money every month.
I found those and have since made money month after month. Here are some of the best ones I have used in the past couple of years:
Nielson Computer and Mobile Panel – Want a shot at $10,000? Just install Neilsen, let it run in the background, and you are good to go. Plus, Neilsen pays $50 per year to keep its app installed on a device.
Ibotta: With Ibotta, you just need to save your Walmart, grocery, and other store receipts and just scan them. You then earn cash back on your shopping trips, and that's it! Plus, if you sign up via my link, you'll receive an extra $10 when you try Ibotta, and you'll also get $5 more for each friend you refer.
eBates: With eBates, you get automatic cash back for shopping online and buying the things you already are buying. eBates gives you 2-10% cash back. Sometimes, it will double the cashback.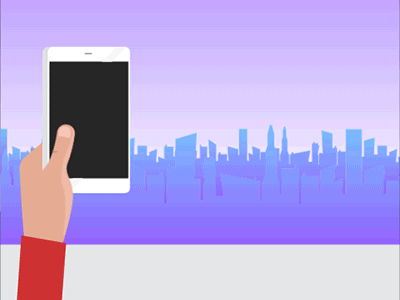 Make Extra Money With a Side Job
Here are some creative ways to earn extra money without stressing yourself. You can do these gigs on your own time. So, no pressure and no stress. That's the way to go on working on side hustles.
6. DoorDash
If you have a car, 18 years old and over, and are willing to work on your own time, DorrDash and Uber are for you.
If you've ever picked up somebody else's food and deliver it to that person and want to do it to make money, then, DoorDash is for you.
A lot of people order food especially from high-class restaurants, but don't like the idea of picking them up. The not-so-good part is that some places don't deliver.
That's where you come in.
When you work for DoorDash, you pick up the food and deliver it. I've heard quite a few people making $30 per trip. Imagine if you make 5 trips in one day. That's a lot of money.
Click here to start delivering food using DoorDash.
8. Uber EATS Driver
While you may need to be extrovert and need to get along with your customers, being an Uber EATS may be different.
With Uber EATS, all you need to do is deliver food from the restaurant to the person who bought food for delivery. It's that simple.
A friend of mine told me that he gets roughly $3 per delivery and get paid around $10-20/hour depending on the market and the day of the week.
Check out this link if your city is included. If not, don't feel bad. Uber EATS may eventually come to your town.
9. Online teacher
Just a quick fact: In 2017, a teacher made over $75,000 teaching children English.
He did that thru VIPKID. It isn't just your typical teaching company.  It is ranked at #1 on the Forbes List of best online jobs.
Teachers for VIPKID can make as much as $2,000/mo working 4-5 hours a day. As VIPKID teacher, you get all the training and materials for teaching for FREE.
Here are the requirements to become a VIPKID teacher:
4-year Bachelor's degree
High-speed internet connection
Some experience with teaching kids (formal or informal way of teaching)
The application process is simple and straightforward. I'm not sure when the registration closes. So it's in your best interest to apply soon. You don't want to miss this once-in-a-lifetime opportunity.
Click here to become a VIPKID teacher. 
10. Freelance Writer
When I started blogging and not earning even a single dime, I thought of becoming a freelance writer to make some money online.
You can earn $1 per article or more than $300 per article, depending on the topic and niche. Your pay rate will also depend on your skill level, experience in writing, and sample writing.
You can search online or your friend Google for the best places to get some freelance writing work.
I highly recommend Upwork (it used to be called oDesk). You can create your profile, your pay rate, experience, and others. You can also apply for jobs published on the said site.
Other Ways On How To Make Money
Not feeling the few ones stated above, here are some ways on how to make extra money from home legitimately.
11. Mystery Shopper
If you like flexible hours and shopping, at the same time, then, working as a mystery shopper may be a job for you.
Because mystery shopping is not a fixed job unlike the regular 8-5 job, mystery shoppers get paid, mostly, on an hourly basis and the per hour rate depends on the type of the job.
Having said this, there are times when mystery shoppers get paid on a salary basis or flat rate, depending on the job.
When you are looking for a mystery shopping job, make sure that this is a legitimate job. Mystery shopping jobs don't require applicants to pay a fee to become mystery shoppers.
Market Force Information is one of the good mystery shopping companies out there. For more information on legitimate companies, check out Mystery Shopping Providers Association of America (MSPA-NA).
12. Data Encoder
If you have a computer or laptop at home and have excellent typing skills, then, data encoding may be the right job for you. While data encoding may be a part of the job of a Virtual Assistant, it is primarily the job of a data encoder.
Some companies opt to hire freelance data encoder than employ full-time, in-house data encoders for many reasons.
One of these reasons is that some companies will find savings (e.g., not providing paid leave and insurance) in hiring freelance data encoder.
As data encoder, you can get paid minimum wage or at least $18/hour, depending on your experience, skill level, and job requirement. Imagine sitting at home, doing the work, listening to music, and still get paid.
13. FBA Reseller
If you've gone to Amazon and see some products are "Fulfilled By Amazon" (FBA), more likely than not, these products are products sold by individuals and merchants.
If you have keen eyes for bargains and can purchase products for deep discounts, then, you may want to consider selling through Amazon.
I'm not kidding, but I saw an article featuring a couple who makes $100,000 per month. Yes, that's per month not per year.
I am trying FBA this time around. I've read a ton of blog posts detailing how people make a good amount of money. I am currently in the process of getting all my products labeled and packed so I can send them to Amazon.
Remember that there are risks associated with selling through Amazon (e.g., your products are not getting sold, and you get charged monthly fees for storing products at Amazon warehouse).
I recommend you check out these books to get familiar with the ins and outs of FBA:
[easyazon_link identifier="1536954527″ locale="US" tag="theprasav-20″]FBA – Building an Amazon Business – The Beginner's Guide[/easyazon_link]: Why and How to build a profitable business on Amazon
[easyazon_link identifier="1477448403″ locale="US" tag="theprasav-20″]Introduction to Sales Tax for Amazon FBA Sellers[/easyazon_link]: Information and Tips to Help FBA Sellers Understand Tax Law
14. Medical Transcriptionist
The first time I heard about this job was when I was in college back in the Philippines. One of my classmates was a medical transcriptionist for an American company.
While you can't just apply and get a job, this is a job that you can do at home. You need to understand medical terminology, to start with, and have the skill sets to know what you are transcribing.
Medical transcriptionists need post-secondary education. You don't want to transcribe voice recordings of physicians and healthcare professionals into written reports and make mistakes in the process. The result may be detrimental to the patients.
According to the Bureau of Labor Statistics (BLS), the 2015 median pay was $16.77 per hour. That is something to think about.  Here are some transcriptionist jobs you may want to browse through.
15. Bookkeeper
For the past 3 or 4 years, I have been working as a part-time bookkeeper on the side. I used to make $1,400 before, but now I make around $700 because I cut back on working hours.
If you are good with numbers, have a background in accounting, and have extra time, then, bookkeeping may provide you some additional cash.
For the most part, I encode the transactions that my boss gives me. I also create payroll and file the appropriate tax returns.
I don't intend to make this bookkeeping as a full-time business, but there are a lot of people who have gone to create full-scale bookkeeping businesses. As long as there are companies who need their books maintained and straightened out, there will be a need for bookkeeping services.
16. Self-publisher
Do you ever want to publish a book but no publishing companies want to publish your piece of work (sorry for putting too many of the same words)? Don't worry you have the option to self-publish.
While there's no guarantee that you can earn as much as when your book is published and marketed by publishing companies, you can undoubtedly publish it by yourself.
I heard a lot of people who earn at least $30,000 per month by self-publishing e-books on Amazon.
Writing a book is not for the faint of heart. It takes a ton of hours to write a book, not including time for editing and marketing.
17. Virtual Assistant
Virtual Assistants (VAs), in general, provide support to those online business owners. These assistants can be administrative, social media, technical, or something else in nature.
Some VAs make as much as $15/hr.
When I first started looking for VA to keep my social media accounts updated, some VAs quoted me $17/hr. Of course, I didn't have the money back then to hire a VA, so I didn't hire one.
I still don't hire a VA because I can still effectively manage my accounts (I think). But what I am saying is that you can earn a living as a VA, which doesn't require you to be extrovert.
Please be aware that if you start working as a VA, please don't expect that you are going to make a good wage right away. As in many other professions, your pay is also based your skill sets, job requirements, and experience.
Final Thoughts On How To Make Extra Money On The Side:
Making money on the side is sometimes difficult. But it doesn't always have to be.
The list I provided above can help you earn extra funds. The earlier you start and find the ones you are interested, the sooner you'd earn money. Period.
Do you think you could make extra money from home legitimately from these side hustles?