When you hear personal online loans, I bet the first thing that comes to your mind is 'debt'.
Many, if not all, people say that debt on top of another debt is trouble in the making. I say yes up to a certain point.
Incurring a lot of debt is not a good thing physically, mentally, and emotionally. It can suck the life out of you.
My wife and I incurred so much debt in the past all because of my failed business. I'll tell you that shouldering a mountain of debt is not for the weak and the faint of heart.
I used to think that incurring debt was so bad that one should never carry a debt or even get another debt to pay another. That's my thinking until we took a personal loan.
It's one of the best things we've ever done. I wouldn't hesitate taking out a loan again if ever we get into a big debt situation. (Knock on the wood).
Who is a personal loan for?
Personal loans are for people who:
want to pay off their debts fast
want to pay less interest on their debts
want to achieve a debt-free life the faster way
Personal loans aren't for people who:
will use them to incur more debt without paying off their other debts
are big spenders and can't control their finances
Related posts:
How Personal Online Loans Can Save You Money For Good
Here are five situations where taking out personal online loans can save you money and headache.
1. Pay off credit cards with high interest rates.
What makes sense? Paying off credit cards with 14.99% annual percentage rates (APRs) or paying off personal loans with 4.99% APRs? I bet your answer would be paying off those personal online loans.
If you are diligently trying to pay off your credit cards but feel as though you are just paying the interest part, then, personal loans would be one of your best options.
Personal loans typically offer lower interest rates than those of the credit cards. You can get a loan with much lower APRs and pay off your credit cards, thus, saving you money on interest.
My wife and I had to get a personal loan with 4.99% APR and consolidated all our credit card bills, which had an average rate of 14.99%. What was the result? We paid off our credit card debts right away and paid off our loan in just 2.5 years.
It would have taken us 10 years to pay off our credit cards had we not obtained a personal loan.
I highly suggest you look into Upstart. With Upstart, you can apply for personal online loans for reasons like paying off credit cards, taxes, medical bills, etc.
Upstart's borrowers save 24% compared to their credit card rates. You can find your rates in 2 minutes (without affecting your credit score), agree with the terms and conditions, and get your money the next day. It's that fast and simple with Upstart.
Click here to get started with Upstart.
Related: Personal Budget Categories to Start Your Budget
2. Pay less interest with shorter repayment terms.
The faster you pay off your debts, the earlier you become debt-free.
That's exactly what happened to us. We paid off our $40K debt and saved $70K at the same time in 2.5 years because we paid off our debt early and saved on interest.
When you get one of the many personal online loans available out there, not only will you be able to pay off your debts but you will also save money on interest.
You will also get to pay off your personal loan early. It's because personal loans are typically scheduled to be repaid within 3 to 5 years.
If you are aggressive in paying off your responsibilities, then, it's time for you to consider getting a personal loan.
If you want companies to compete for your business, which also means lower APR for you, then I highly recommend you check out Guide to Lenders.
With Guide to Lenders, companies like SoFi, Avant, Discover, LendingClub, and Lightstream would compete to give you the best rates possible. You won't need to apply for a loan from each company as everything will be done for you in one spot.
Click here to use Guide to Lenders and start seeing great rates when companies compete.
Read: You're Debt Free, What's Next?
3. Save money during big holiday events.
You bet that holidays like Christmas, Fourth of July, and Black Friday will bring sales and deep discounts from shoes to big ticket items like appliances.
If you are in need of important things and want to save boatloads of money but don't have the money yet to pay for those, you can always see if your credit cards have some type of promotions going on. If none, you may need to look into getting a personal loan.
Getting a personal loan is a better option if you can still save more money from the things you want to buy versus the total interest you would need to pay for getting a personal loan.
For example, you want to buy $10,000 worth of kitchen appliances, which are on sale for only $4,000. If you try to get a loan for $4,000 and the interest would be $400, then, I say that it's worth it to get that loan since your interest is only $400.
Let's see, $6,000 in savings or $400 in interest? I think there's a clear winner here.
Remember that it's a better option to get one of those personal online loans in the market when you can save more money in the process.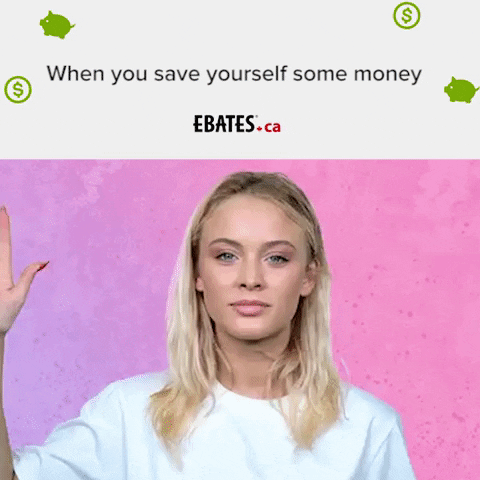 Read: How I Paid $40K Of Debt and Saved $70K in 2.5 Years
4. Make home repairs.
A lot of homeowners will agree with me when I say that it's always best to prevent bad things from happening than to fix them when they happen.
I'm referring to home repairs.
For example, you want to fix the plumbing issues right away before they become a problem (e.g. burst pipes and water leaking).
Personal online loans are better options when you don't have enough funds right now to fix things you need to fix. Sometimes, it's much cheaper to take a personal loan and pay small interest to make house repairs than to fix the problems when they happen.
Click here to find the best personal loans to meet your needs.
Read: 25+ Survey Sites That Will Add $600/Month Or More
Final thoughts:
A personal loan can be your ticket to a debt-free life. Taking out a personal loan was one of the best decisions we've ever made. Now, we are debt-free and living the life we've always like to have. Personal loans as a form of debt can be good or bad depending on how you use it. For us, it was a good debt.
Are you looking into getting a personal loan? Do you intend to pay your credit cards, buy important things, repair your house, etc. using this loan?
Related posts: