In the past, I have given Amazon gift cards to my friends and family. They all loved them. Who doesn't love free Amazon gift cards or I should say Amazon in general?
I like giving those because I mostly get them for FREE. They save me money and my loved ones are happy.
That is right. I get them for free just with the little tricks I use. Read on to find out more.
I'm not kidding when I say I get most of them for FREE.
Whether you are 15 years old or older, introvert or extrovert, among others, you'll find that these ways are so simple that you would ask yourself why you didn't know about these a long time ago.
Be warned – once you know these tricks, you'll never go back to buying them again.
FYI: Gift cards are the #1 most requested present during the holidays like Christmas.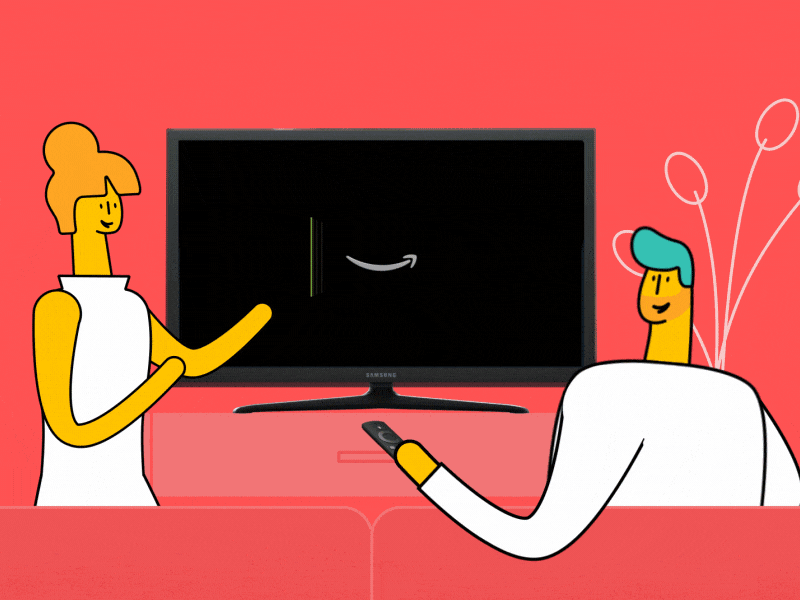 9+ Genius Ways To Get Free Amazon Gift Cards
Getting those free Amazon gift cards aren't rocket science. There are things you can do to get those without exerting a lot of effort and time. Here are those ways:
1. Take surveys.
Nobody likes taking surveys because it's time-consuming and some of them are scammy.
I am with you on that. Actually, I tried over 100 survey sites, spent over 200 hours, and only less than 10% have made me money.
It's frustrating to the highest level, and I know you feel the same way about survey sites.
But there are a few sites (see below) that can help you get free Amazon gift cards without you lifting a single finger.
You can sign up for as many as you want and get as many free Amazon gift cards as possible.
I make around $300 on gift cards a year. Not bad for not doing anything. My friend who is a die-hard fan of Amazon gets over $1,200 a year.
Here are some free-to-sign-up sites for easy, lazy way to earn free gift cards and other things:
2. Join Facebook groups.
Facebook feels like it's getting old from time to time. You see the same exact things day after day.
Sometimes, you feel like you don't find value out of Facebook. Other times, you feel like it is just a pain in the neck. I get the same feelings, too.
You know what? There are monetary benefits of Facebook, and those come from Facebook groups.
I like the following groups (below) as I get money hacks, deals, price glitches, and even FREE Amazon gift cards from time to time.
These groups have members who consistently give free information, which I use all the time.
3. Use middlemen sites.
The struggle is real when you want to buy something and like to save that you search the net to get a coupon or two, and found nothing. Ouch!
I've been there, and so do many people like you. For sure, it is frustrating and maddening at times.
I hear you. Being the obnoxious and impatient person I, sometimes, am, I tried to find ways to get what I want without spending hours finding them and I did.
Two tricks I found that are beyond great, which always save me at least 15%, are the following:
Use eBates to find the retailers you want to go to. You get % in savings when you use this site to arrive at specific retailers. You won't see the savings when you check out your purchases, but you'd see those in your eBates account.
Activate Honey app. Once you downloaded the Chrome extension for the Honey App, it will automatically find the highest coupon codes it can find without you lifting a finger.
4. Sign up for credit cards that offer rewards.
A lot of us have credit cards. They're convenient and sometimes, great when emergency situations come around.
They can be your enemies, too, if you're not responsible for using them. But, don't let them be your enemies.
A lot of us have credit cards that offer rewards. One tip is to use certain types of cards for specific purposes.
For example, use a card that offers mileage points for air travel if you want to travel.
I use my Discover Card specifically for 5% rotating cash back and for the off-the-roof Amazon rewards. On the other hand, I use my Capital One QuickSilver, which provides me 1.5% cash back on everything else.
Using both these cards not only gives me that cash back (money money money!!!), but I also get Amazon rewards, which are basically as good as the gift cards.
5. Just buy from Amazon and choose the longer mail delivery option.
Amazon is a great place to buy anything.
If you have Amazon Prime, the benefits are even way better. One great benefit is that you can get your order in 2 days.
That is great. That said, if you want to get FREE Amazon gift cards, it'd be best if you take a longer than usual delivery timeframe.
In exchange, Amazon will give you a credit (see below for example) you can use for future purchases for specific items or product categories.
This is perfect if you don't need the products right away. I have done this in the past, and it worked perfectly. At one point, I had over $50 of credit.
If you are a Prime member, great and take advantage of this. If you're not yet, I hope you consider trying Prime for free for 30 days and take advantage of this trick.
Click here to try Amazon Prime for FREE for 30 days.
6. Join Swagbucks.
So, you want to earn free Amazon gift cards. You search the internet, watch some videos on how to earn gift cards, fill out some surveys, etc. Well, let's stop right there.
I hate to tell you, but you could have already made some gift cards with those simple actions using Swagbucks. Oh by the way, as of this writing, Swagbucks has given over $268,000,000 in cash and rewards.
Swagbucks is the "make money and earn gift cards whatever it is that you do over the internet" juggernaut in the industry. 
There are no ifs and buts with Swagbucks when it comes to rewarding you for the things you normally do anyway. I say, if this is what it does for its members, why not join and be paid for doing what you do. Sounds like a smart move to me!!!
No kidding I have made over $1,500 with Swagbucks (see image below). The thing with that is I have only been using Swagbucks for a few months. If I can make this, you could make it, too.
With Swagbucks, you could earn more than what you spend. Some previous offers included:
Try one month of Hulu for $5.99 and get $20.
Start with Dollar Shave Club and earn $10.
Click here to start with Swagbucks for FREE and receive $10 bonus when you sign up. You could use your points for cash and/or free Amazon gift cards.
7. Use non-Amazon gift cards to earn free Amazon gift cards.
Gift cards are the new cash, that is, for the most part. You can buy anything with a gift card.
How much do you spend on gift cards? Don't you wish you can squeeze more from them?
It's painful to think that you spend money on these cards, but don't get a lot of savings from them. They're convenient, but they're not saving you money.
Well, there are ways you squeeze some more from them and get FREE Amazon gift cards as rewards.
When you are looking to get discounted gift cards, you can go to Gift Card Granny. It's where you can save up to 50% on gift cards. I found it when I was trying to find a better way to save money on my son's formula as it was ridiculously expensive.
What is more interesting is that you'll get points for buying gift cards from Gift Card Granny, which are redeemable for Amazon gift cards. Better yet, if you use your credit cards with rewards to buy from GC Granny, you are looking at more savings. Cha-ching!
Don't you like that idea?
A lot of people don't know about this trick but is something that they wish they knew a long time ago.
I would not be surprised if you save hundreds in a year buying gift cards from this site and get hundreds of FREE Amazon gift cards as well.
Click here to use Gift Card Granny.
8. Wait for big holiday sales to get free gift cards.
When holidays come, most of the time people win. That's a good thing.
We get so many freebies that we tend just to spend money left and right so we can grab those savings. #thestruggleisreal Haha
You can be strategic though so you don't spend a lot of money.
Basically, you just need to focus on your needs and avoid everything else. The truth is, everything else other than needs is noise and distraction.
Anyhow, look for deals like "buy one, get $XXX of gift cards." There are a lot out there.
I try to stick with deals that offer free Amazon gift cards because I know I will use them. Most of the time, Amazon will do this.
But lately, other retailers are offering free Amazon gift cards as well because of how attractive these deals are to people.
Watch out for those free Amazon gift card deals.
9. Ask Amazon gift cards as gifts.
Sometimes, it's better to give than to receive.
If you aren't a fan of Amazon, but knows someone who wants some FREE Amazon gift cards and you know you'd need to give him/her gifts, you may ask others to give you those gift cards as gifts.
In turn, use gift cards for re-gifting purposes.
Some call it unethical or tacky, but if you don't need anything else and love to share what you have, then, regift-ing these FREE Amazon gift cards aren't a bad idea at all.
Conclusion:
They say that getting free Amazon gift cards is always difficult to do. It i so totally not true and these tips above prove just that. You don't have to do something special or extraordinary to get those gift cards for free.
Which of these tricks are you going to try? How much do you think you can get using these tips?