Amazon Prime is golden. Amazon Prime is one of the best products in the market. It took me a while to convince myself to pay $99/year but I must say it's all worth it. This post contains affiliate links/ads. See disclosure policy. 
It took my wife and I a little over one year to subscribe to Amazon Prime. Why? It's because of the cost…that is $99/year.
Now, I am kicking and telling myself that I should have subscribed a long long time ago.
The benefits of Amazon Prime are just beyond outstanding. From shipping to photos to discounts, I should say the $99/year is so worth it.
As as Prime member, you know you get the well-publicized two-day FREE shipping on just about anything. I've ordered a lot of products on Amazon and most of them arrived at my doorstep within a day or two after ordering.
But do you know there are more benefits to Amazon Prime membership than just the two-day FREE shipping. Becoming an Amazon Prime membership opens up to a lot of features like movies, music, books, and so many more.
Why We Use Amazon Prime (And Why You Should, Too!)
Here are the Amazon Prime benefits you wish you knew a long time ago. These are Amazon features that can only be unlocked when you are a member of Amazon Prime:
1. FREE two-day shipping
As I said earlier, almost everything on Amazon can be delivered within two days. Sometimes, products can be delivered within a day. How cool is that?
It's a great feature of Amazon Prime especially when you are in need of products and don't have time to go to the brick and mortar stores to buy them.
For busy people who don't have time to get what they need but need those products soon, Amazon is your solution. I can't remember the number of times Amazon Prime has come to my rescue.
If you like buying products one after the other and you spend a lot of time, money, mileage, and others doing that, you might as well be a member of Amazon Prime. I know you'll agree with me that the $99/year is worth it when you factor in the time, money, etc. you spend going to the stores.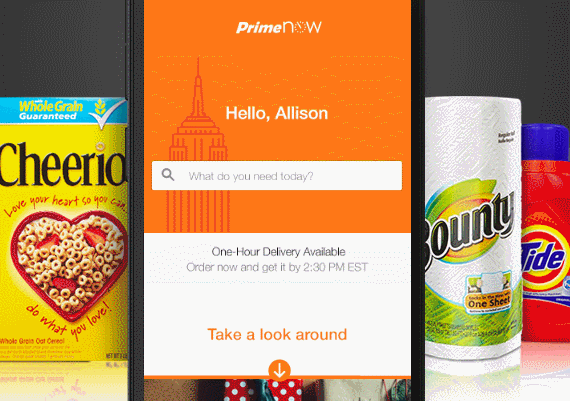 2. Amazon Music
If you are a music lover, then, Amazon Music is for you. Best of all, it's FREE with Amazon Prime.
As a member of Amazon Prime, you get access to over 2 million songs ad-free and on-demand. No need to get access to other music streaming services like Pandora.
For a more extensive selection of songs and other music features, you can subscribe to Amazon Music Unlimited. It only costs $7.99/mo for members and $9.99/mo for non-members.
Click here to try the Amazon Music Unlimited Free Trial
 and see the wonders unlimited music can offer you.
What's cool? It has nice integration with Amazon products.
Supported devices: Smartphones, computers, Alexa devices, Fire tablets, Fire TV

Note: Amazon Music Unlimited is different than the Amazon Music included in the Prime subscription. 
3. Audible Channels for Prime
Are you busy and don't have time to read but like to? Then, Audible Channels is for you.
With Amazon Prime subscription, you can get access to Audible Channels, a $60/year value, for free.
Audible Channels includes listening (unlimited) to original audio series and playlists for every interest you have.
In addition to this, you will receive access to Prime Exclusive Audiobooks. This is a collection of streaming audiobooks that include family favorite, best sellers, and more.
Download the free Audible app, sign in with your Amazon account, and start listening to your books.
4. Deals and Discounts, Compliments of Amazon Family
Deals on baby stuff don't come along that often and baby stuff are expensive. You won't believe how expensive they are until you start buying those little things for your baby.
This is where Amazon Prime is best especially for parents.
If you have a newborn, baby, and want to save money on baby essentials, then, your best answer is Prime.
With a Prime membership, you can get up to 20% off baby food, diapers, and more via the Subscribe and Save. You can also get 15% off of eligible products from your baby registry.
Click here to create a baby registry and get Welcome Box from Amazon valued at over $35. Also, click here to see why my wife and I love baby registry.
5. Prime Photos
How valuable are photos to you?
Photos, for me, are valuable. They capture memories in time. That's why I store them digitally (and non-digitally) because I want to have access on those photos when I need to.
The problem with storing those in thumb drives, CDs, and other storage devices is that they can get corrupted.
That's why I love Prime Photos. With it, I have unlimited access to Amazon's cloud storage and I get unlimited storage of photos plus 5 GB for videos and documents.
With Prime Photos, you can store all your valuable digital data into Amazon's cloud storage for FREE. Now, I don't worry if my photos will be lost or get corrupted.
Imagine if you get a similar subscription from other companies, you would be paying a whole lot of money. With Amazon Prime, this is included.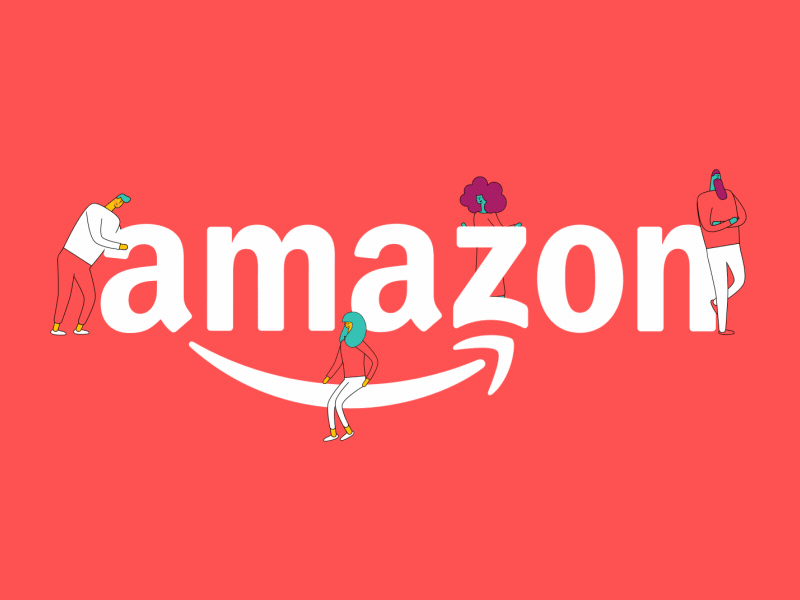 6. Same day shipping
For orders $35 or over, you can get the same-day shipping if you buy the products before noon. Your orders will be delivered by 9 pm on the same day. That's pretty awesome, if you ask me.
This same-day shipping is only available to over 5,000 cities in the US. If you live in a big city, there's a chance that the "same-day shipping" is available in your city.
Click here to see if you live where the same-day shipping is available.
7. Membership sharing
Two adults can create an Amazon Household if they live in the same household.
In short, there's no need to buy additional membership. This makes total sense.
In addition, if you paid your Prime membership under your personal account, you can share your shipping benefits with your Amazon business account, if you have one. That's so simple, isn't it?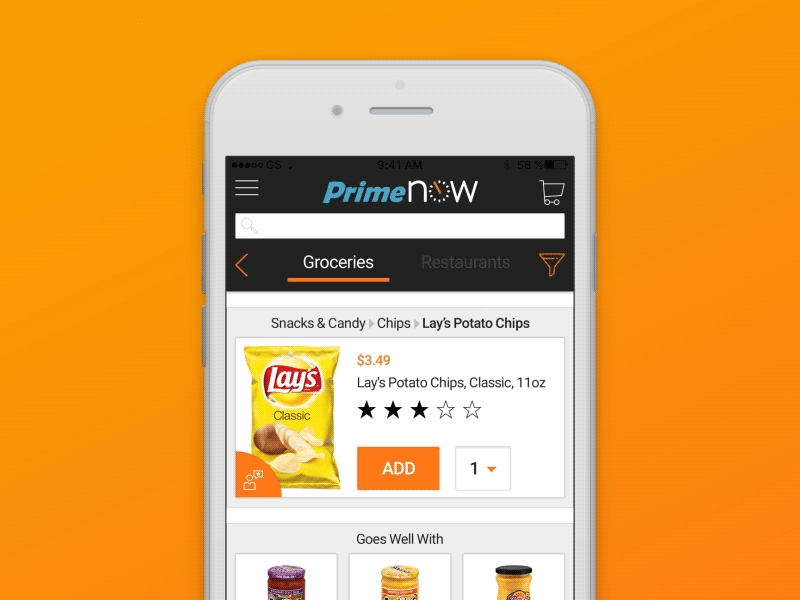 8. Amazon Video
Are you paying for Netflix, Hulu, Sling TV, or other subscriptions along these lines? Do you know you can get this benefit for FREE when you get an Amazon Prime membership?
You can available the benefits from Amazon Video for FREE since it's an included benefit of Amazon Prime.
Whether you like TV shows or movies, you'll find a lot of them at Amazon Video. Best of all, there are Amazon Video originals (shows) you can only watch with an Amazon Video subscription.
Like what I said, this benefit is included in your Amazon Prime membership. You can also avail the Amazon Video subscription only for for $8.99/mo if you prefer not to get the Amazon Prime.
This means, you might as well get the Amazon Prime membership, which is only for $99/year and get the Amazon Video membership plus a lot more.
Click here to try the Amazon Video experience if you prefer to just have the subscription option.
9. Whole Foods Discount
Have you recently heard about the news that Amazon acquired Whole Foods? Yes, it did.
So, what happened next? Well, Amazon will start providing discounts to its Amazon Prime members.
If you are a fan of Whole Foods, would it make more sense to get the Prime membership and get special Whole Foods discount and other benefits Amazon Prime has to offer?
Currently, there's no Whole Foods in our area; however, I have heard that there's going to be one built a year or two from now. I can't wait for that to happen so I can buy great products from there at discount prices.
10. Amazon Pantry
Are you so busy to go to the grocery store or don't like going to the grocery store and fall in lineup to pay?
If your answer to this question is 'yes', then, this service is for you.
Prime Pantry lets you order groceries (at low prices) and other select products and have them shipped to your house for just $5.99/box.  If you want the fee waived, all you need to do is buy five or more qualifying items and the fee will be dropped.
Final thoughts:
These are the great wonders of being an Amazon Prime member. To tell you the truth, the benefits I get from Prime is way more than the money I paid for it. The Prime subscription is worth every penny.
If you are looking to save a lot of money by not paying for separate subscriptions for photo storage, TV and movie streaming, music, etc., Amazon Prime is your best solution. It's cheap, it's powered by Amazon, and it's just simply a great product to have and use.
Click here to get a 30-Day FREE trial of Amazon Prime.