Summer is the best time for vacation. For many, it's one of the best seasons of the year.
You can bike and not worry if it's going to rain or not. You can go on vacations and get the best out of the sun.
Summer vacation is fun until your kids tell you "I'm bored." Every year, this line is used and every year parents try to do their best to keep their kids entertain.
As parents, we want our kids' memories of summer as memorable and not miserable. We want them to enjoy summer and make it the best summer ever. We want to make this summer better than last year's.
It's not easy to think of summer activities for your kids especially when you still have to work during the day (that is, for many people who have day jobs).
This post will introduce you to a lot of summer activities that don't cost a lot of money. Many of them are FREE and can also bring the best out of your kids.
Here are 99 summer activities on a budget for you and your kids. With creativity, just one activity here can become 10 or 15 or more activities.
1 . Visit the national parks. You can buy a season pass for a deep-discounted price than when you purchase tickets per national park visit. You'll save a lot of money from a season pass, that's for sure.
2. Plant a garden full of herbs and vegetables (and maybe fruits).
3. Your kids to the farmer's market and let them pick the fruits and vegetables.
4. If you have a garden, allow them to harvest the produce. They will love it.
5. Go to theme-parks, but buy the tickets in advance and when they are on sale.
6. Have a baking fest every week. Bake cookies today and bake something else next week.
7. Go to the park and play with your kids.
8. Have a picnic in your backyard, park, or even at the beach near you.
9. Get all your kids' cousins and have a get-together party. A couple of pizzas and sodas will be more than enough to satisfy these kids.
10. Task the kids to do some chores (e.g., making their beds, washing the dishes, etc.).
11. Do a lot of science experiments that are interesting to kids.
12. Play with your kids some games that they may not be familiar with (like Uno).
13. Have a water balloon fight. That's fun and practically cost nothing.
14. Get them to help you with woodworking. Get them to do the measurements, paint, etc. (Be careful with tools and other woodworking materials as they may post a hazard to your kids).
15. Visit a museum or two that your kids have never been to.
16. Sit down and work on some origami. This will help them have the discipline to follow directions and be patient.
17. Help them create foods for breakfast, lunch, and dinner.  Make sure they don't get hurt with the hot stove.
18. Get them to help you with yard cleaning. There's a ton to do with little time. Help from your kid will be great.
19. Make paper boats and planes and play with those.
20. Do treasure hunting in your backyard. Create a map and let them find the treasures.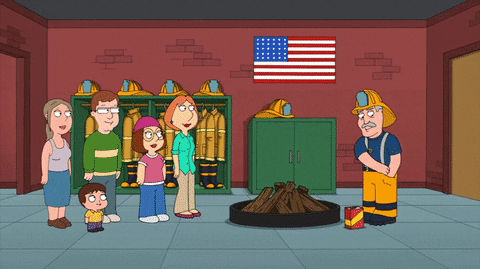 21. Visit a local fire station. Kids love fire trucks.
22. Take them with you when you're doing grocery shopping and let them do it. This teaches them to follow directions and be responsible.
23. Volunteer at a nature center. Kids love animals.
24. Visit a shipyard like the one in San Diego. Kids love going on board.
25. Visit a beach and collect some seashells. You may find some treasures as well.
26. Go fishing with your kids. It's just fun.
27. Have a backyard campfire. It's fun. Make sure you make room for s'mores.
28. Have a backyard BBQ party with your extended family. There's no better way to spend summer than with family.
29. Introduce them to eating seasonal fruits (for summer) like mangoes.
30. Make a homemade pizza. Who doesn't like pizza?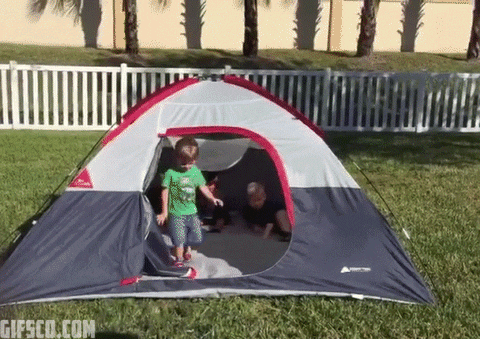 31. Teach your kids new sports like badminton, tennis, and soccer.
32. Visit a zoo or an aquarium.
33. Go camping with your kids in your backyard or at a camping site.
34. Go to a flea market and let them do the bargaining.
35. Visit a retirement home and volunteer.
36. Have fun with games they are familiar with like bingo and charades.
37. Teach them how to fold their clothes and let them fold their clothes for the summer time.
38. Make homemade ice cream using an ice cream maker for home use.
39. Teach them how to do a budget, how to follow it, and how to make it work.
40. Go to a state fair or festivals. There are a lot of things to do there.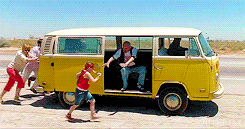 41. Teach them how to do laundry. It's a lesson they need to learn anyways.
42. Try new foods they've never tried before. Go to ethnic stores that have a variety of foods not generally sold at Walmart and Target.
43. Create a project (whether a bed, chair, or something else) that will remind them what they did this summer.
44. Play mini-golf in your backyard.
45. Let them be responsible for watering the plants, herbs, and vegetables for the summer.
46. Get going and make road trips to different cities or states.
47. Create a wall art and hang it on the kids' bedroom. They will love it.
48. Make giant hopscotch on the driveway and play with your kids.
49. Play outside in the rain.
50. Rearrange the furniture and ask help from kids.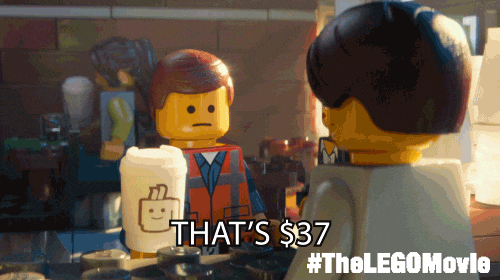 51. Go to a botanical garden and be amazed at the beauty of the plants and flowers.
52. Play a puzzle race. Get your kids to play with you and whoever finishes the puzzle first wins.
53. Attend a play at your local theater.
54. Plant a butterfly garden. You and your kids will be amazed at the butterflies that will come to your garden.
55. Build a bird's house using Popsicle sticks.
56. Go to a matinee. A dollar or two per movie is a steal.
57. Exercise with your kids. With a simple jump rope, you can have fun and get the exercise you need.
58. Build a Lego castle. This will be time-consuming, but rewarding when you see the final result.
59. Go canoeing at a local lake. That's fun.
60. Hold a yard sale and let your kids help.
61. Along with yard sales, create a lemonade stand so they can earn extra money.
62. Create simple jewelry using beads and string.
63. Create and fly a kite. No need to buy a pre-made one. You can quickly make one with a few materials.
64. Meet friends at playgrounds. I bet you their friends or classmates will be there, too, even without notice.
65. Watch TV and movie classics at home. You need to breathe and take a break.
66. Take an early morning walk with the kids to pump up your day.
67. Pick fruits on a farm. You'll love it, too.
68. Play in the yard (e.g., kickball and softball).
69. Let them create a journal and list down everything they do.
70. Attend a free concert near your place.
71. Stargaze and learn as many constellations as possible.
72. Play hide and seek. That's classic.
73. Run through the sprinklers. On a hot summer day, that's fun to do.
74. Volunteer at the church.
75. Go to the library and let them pick their books to read.
76. Go swimming in the beach or pool.
77. Erect a bird feeder. You'll be surprised how many birds will come by.
78. Climb trees together. It's fun, but it can be dangerous. So, be careful.
79. Bike around.
80. Let your kids mow the lawn.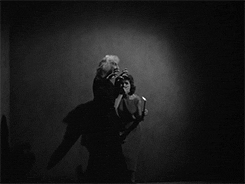 81. Visit a historic house or a spooky one. Lol.
82. Start the back-to-school shopping early. You'll find deals even before the back-to-school season starts.
83. Experiment with new hairdos. This is the best time to do since kids' hair grows fast.
84. Create your rain using your hose. That's an excellent way to cool off when it's hot outside.
85. Invite friends of your kids to hang out and have fun in your house.
86. Create flavored drinks using different fruits. That's fun.
87. Have them create a diary to note all the things they did or will do during summer.
88. Clean up the closet to make room for new clothes this upcoming school season.
89. Teach kids how to make money during summer breaks.
90. Take your kids to the bank and open their bank account.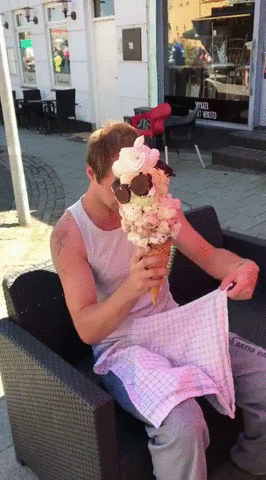 90. Go to an ice cream shop.
92. Let your kids pick leafy vegetables in your garden and have them create a salad. Yum!
93 Take them to a race car event. Kids love blazing fast cars.
94. Take them to a date at their favorite fast food or restaurant.
95. Play volleyball at the beach or the park.
96. Visit a fish hatchery. That sounds fun.
97. Let kids draw anything they want on the driveway using a chalk.
98. Go fossil hunting by the beach. You'll be surprised at the great things you and your kids will find.
99. Create pasta from scratch. With basic ingredients such as egg, oil, salt, and flour, your kids can make pasta quickly.
Final thoughts:
There are so many things you and your kids can do this Summer season without having to spend a lot of money. Most of the activities mentioned above are ones you can do for FREE.
What summer activities are you going to try with your kids? Do you have any activities that you usually do during Summer you'd like to share?