The "9 Ways To Save Money on Kids Clothes" post has information on how to cut the costs of buying clothes for growing children. The listed tips are based out of the author's experiences on the subject. This post contains affiliate links/ads. See disclosure policy.
Raising a child is definitely one of the most fulfilling roles that I've ever experienced in my life. It is definitely true that there's no manual or book on how to raise a child. Every day is filled with new experiences and happiness.
My daughter grows way too fast.
I like seeing her grow but, at the same time, I don't like the idea that she needs new clothes from time to time. Somehow, clothes for children are much more expensive than those of the adults. I just don't know why it's like that.
The truth is, it is easy to spend a fortune on clothes because you just don't always know what size your child needs until she needs the clothes.
Related Posts:
9 Save Money on Kids Clothes
These past couple of years, my wife and I tried and tested a ton of strategies to save money on children's clothes. Some saved us a lot of money while some didn't do what they were supposed to do. Here are some of the ways that you can use to save on children clothes.
1. Ask family and friends for clothes.
My first tip to save money on kids clothes is to ask family and friends for clothes.
I was very lucky because my sister gave us all of her daughter's clothes and she's still giving us some from time to time. Sometimes, you do not need to ask for clothes. Your family members and friends will almost always step in to give you clothes.
Well, this idea is based on the premise that you're fine with the fact that your little one(s) will be using used clothes. If not, then, that's another ball game. One thing is for sure, that is, you'll save hundreds of dollars in the long run.
If I have to guess, we have saved more than $3,000 in 4 years for getting clothes from my sister. My sister bought a ton of clothes for her daughter. I asked her what her secret was to saving a ton of money especially when she was getting all these branded products.
She recommended that I go to Amazon to buy reasonably-priced clothes. She told me she got baby products like baby cribs, baby lotions, baby foods, among others there for a fraction of a cost.
Read: 100 Best Ways To Earn Extra Money Fast
2. Open up an Amazon Baby Registry.
If you're an expecting parent, chances are you'd want to buy things for your bundle of joy.
It's good to open up an Amazon baby registry. It's FREE and it gives you a ton of FREE stuff. As someone who tries to squeeze the most value from even a penny, FREE stuff especially from Amazon is divine.
Is it going to be free money mailed to me? That was the question I asked about this registry. While it's not going to give you money, the value of the products you get are in the upper $30s.
My wife recently opened an account and th (see image below) what I got. She got swaddle, diapers, baby wipes, and a lot more. If I calculate the value correctly, the total of these products would exceed over $30.
They're all FREE. You'd want to get these before buying things in bulk so you don't waste spending money on things you may not like for you newborn.
Open a FREE Amazon Baby Registry and get FREE products.
Read: Why We Use Amazon Baby Registry (And Why You Should, Too!)
3. Buy out-of-season clothes.
My second tip to save money on kids clothes is to buy out-of-season clothes.
Since you know your kids will grow, buy clothes when they are in deep discounts. Buy summer clothes during fall or winter and buy winter clothes during spring and summer seasons. You'll save a ton by doing this.
Coming from my personal experience, I tend to buy clothes when they are out of season. It's just much cheaper to do that than buy them when you really need them.
4. Re-use your children's clothes.
My third tip to save money on kids clothes is to re-use your children's clothes.
You may want to consider re-using your other children's previous clothes. You should use them especially if they are still in good condition. There are ways to keep the quality of the clothes (see this Lifehacker link).
Even if those clothes are not in good quality anymore, you can always use them for your kids when they're inside the house. You'll thank yourself that you re-use old clothes and your bank account will be smiling.
Read: 8 Things You Need To Stop Wasting Money On
5. Re-use what you cannot re-use.
My fourth tip to save money on kids clothes is to re-use what you cannot re-use.
And you'll be like, what? What I mean by this is to re-use clothes for some other purposes other than what they are intended for.
For example, if the shirt has holes and you don't want your child to use it, then, you can use that piece of clothing for wiping milk spills, for wiping dirt from your kid's hands, among others. Just don't throw clothes out.
You can always find ways to re-use worn out clothes. You just need to release your creative mind or visit DIY sites like Pinterest for some ideas.
6. Buy from garage sales.
My fifth tip to save money on kids clothes is to buy from garage sales.
There are treasures at yard sales. We love them. We were able to buy clothes that would have cost us hundreds of dollars for just under $50 (if my calculation is right). The best part is a lot of my kids' clothes were new.
I always tell my wife that almost anything can be bought from a yard sale. Children clothes are a good example. When you are on a budget or just don't want to spend a lot of money in children clothes, you can always buy them at garage sales.
You just have to pick which clothes you want to buy because not all of them are in good condition. But if you have a creative mind, then, even those not-so-good clothes can be used for something else.
Read: How I Made Over $30,000 In A Year From Blogging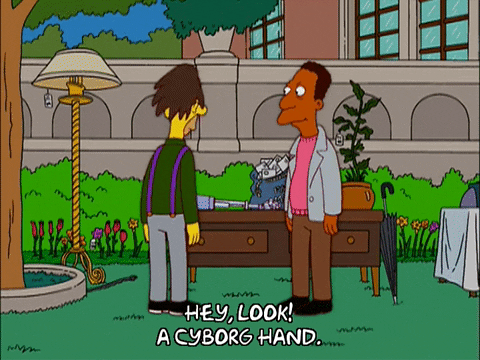 7. Give gifts that your children can use later on.
My sixth tip to save money on kids clothes is to give gifts that your children can use later on.
You can be strategic when giving gifts to little kids. If you happen to give gifts to your friend's little kids or your siblings' children and you happen to get used children clothes from them, then, you may consider giving clothes as gifts.
You're killing two birds with one stone because you give the kids some clothes and, later on, you can use those clothes for your children. You just have to make sure that they can use the clothes that you're giving them. 
GIF below will give you an idea.
8. Buy clothes in lots.
My seventh tip to save money on kids clothes is to buy clothes in lots or bulk.
There are retailers or websites that sell clothes in discount if you buy in lots. One of the best websites is Ebay, which has a ton of retailers both in the US and abroad. You can get discounts when you buy in lots. Technically, that's what wholesaling is about.
There's a downside in buying bulk though. Sometimes, retailers have pre-packaged lots and you can't choose which colors or designs you want.
One great tip is to buy what you only need. The best products you can buy are those that don't really vary (e.g. color and sizes). These include baby bottles, baby wipes, bibs, among others.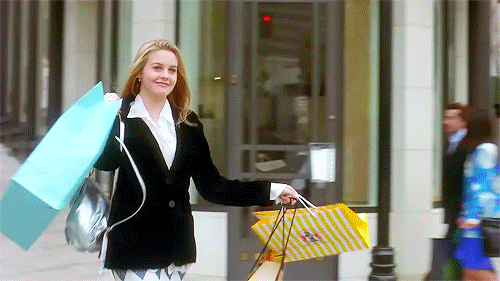 Read: Reduce The Grocery Budget: Feed A Family For $150 A Month
9. Buy clothes from consignment shops.
My eighth tip to save money on kids clothes is to buy clothes from consignment shops.
Another way of saving in children clothes is by buying them from consignment shops. People who don't have time to do garage sales or who have higher price points on their children's old clothes tend to consign them.
Please note that some of the clothes the consignment shops carry are new, unused clothes but many are used ones. Just be aware of the prices of the clothes because some of them are more expensive when compared to those sold online at discounted prices.
10. Buy clothes overseas.
My last tip to save money on kids clothes is to buy clothes overseas.
For those who have friends or family visiting from other parts of the world or coming back to the U.S., it is a good idea to ask them to buy you some clothes for your little kids.
I am from the Philippines and every time somebody I know goes home for vacation or visits us here in the U.S., I ask them to buy clothes for my daughter. For a $100, you can definitely buy a year's worth of clothes.
You can also go to Ebay and AliExpress, which have retailers outside the U.S. Their prices tend to be a lot lower compared to the prices of children clothes sold in the U.S.
Final thoughts:
The next time you buy clothes for your kids, please make a note that there are ways to save on those highly priced items. You may need to do a bit of leg work and research to get familiar with the tips indicated above, but they make a big difference in lowering your children's clothing expenses.
Once you get a handle of these tips, you may be looking at saving a ton of money. 
What have you done to save money on kids clothes? Have you done any of these tips or done all of these tips?